SCREEN SHOTS AND ART
Go ahead.. you are free to use any of the art for publishing and review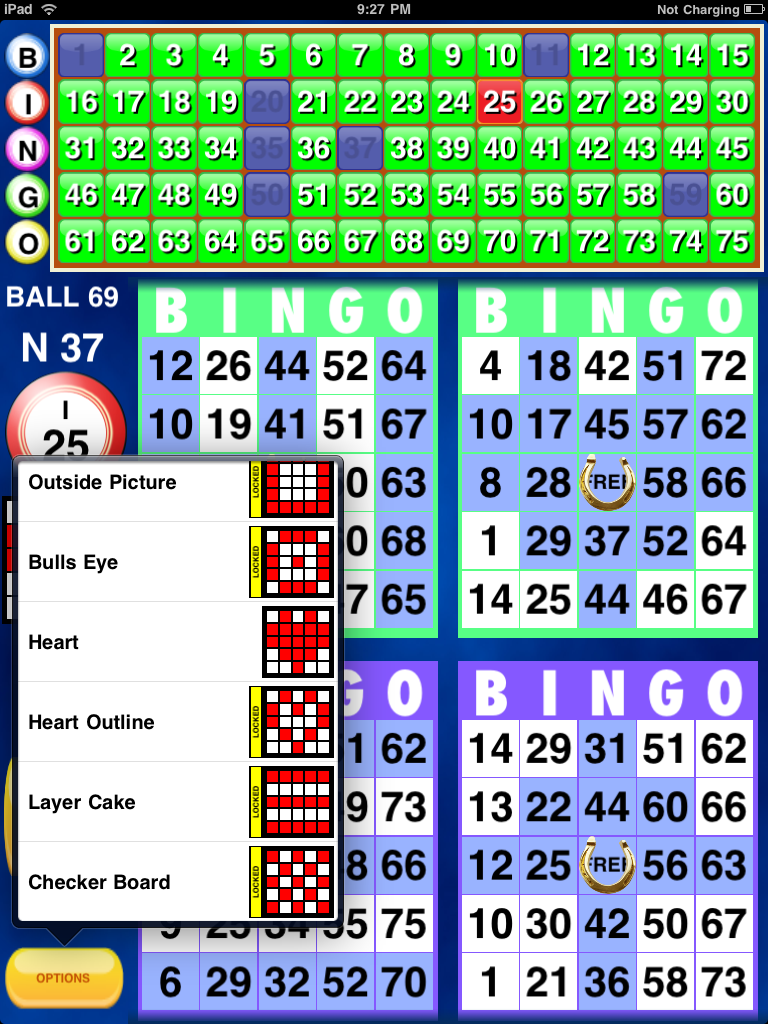 The iPad version can play up to 8 Bingo Cards at ONCE!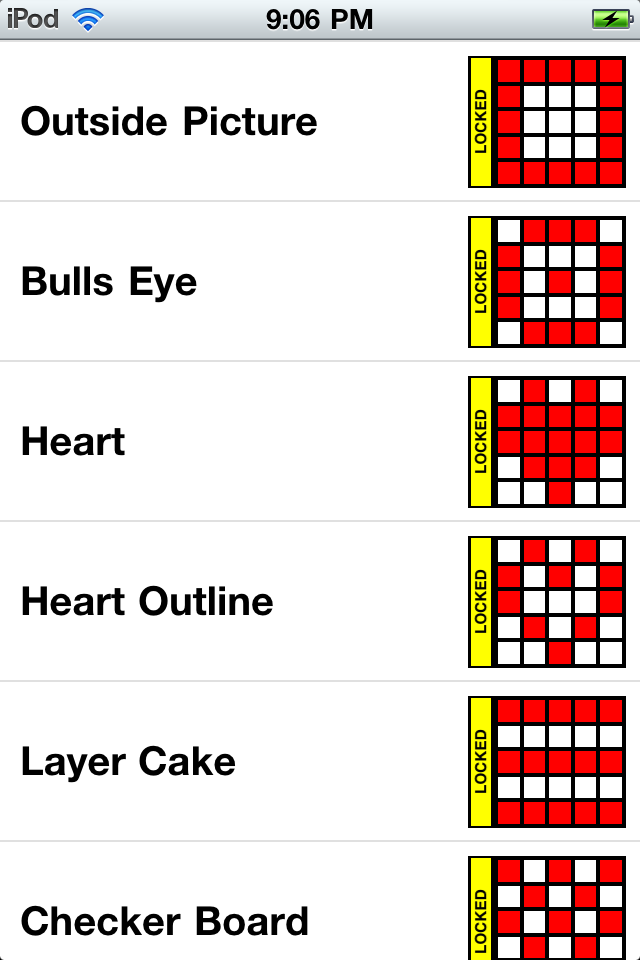 Over 60 of the most popular Bingo Card Patterns to PLAY!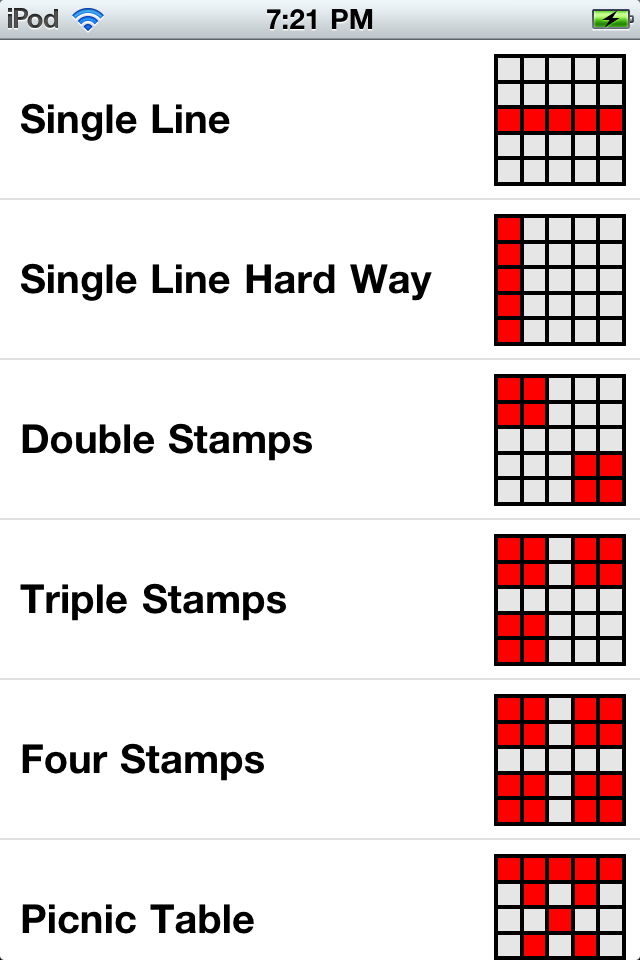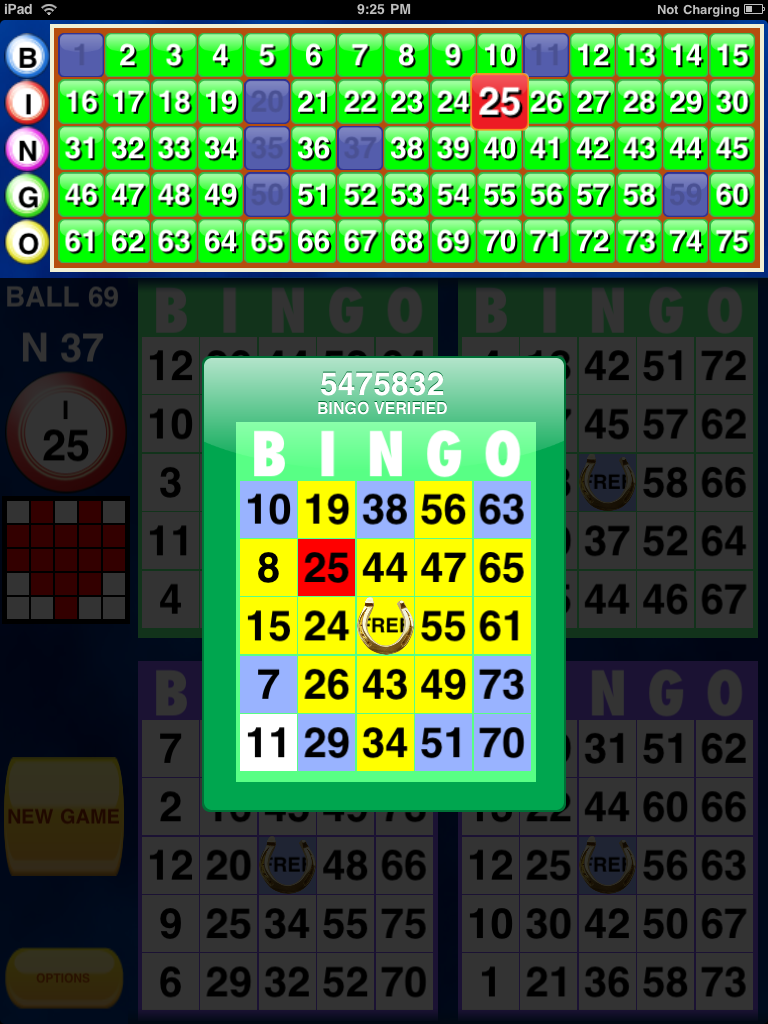 The iPhone will automatically VERIFY Bingo cards!
>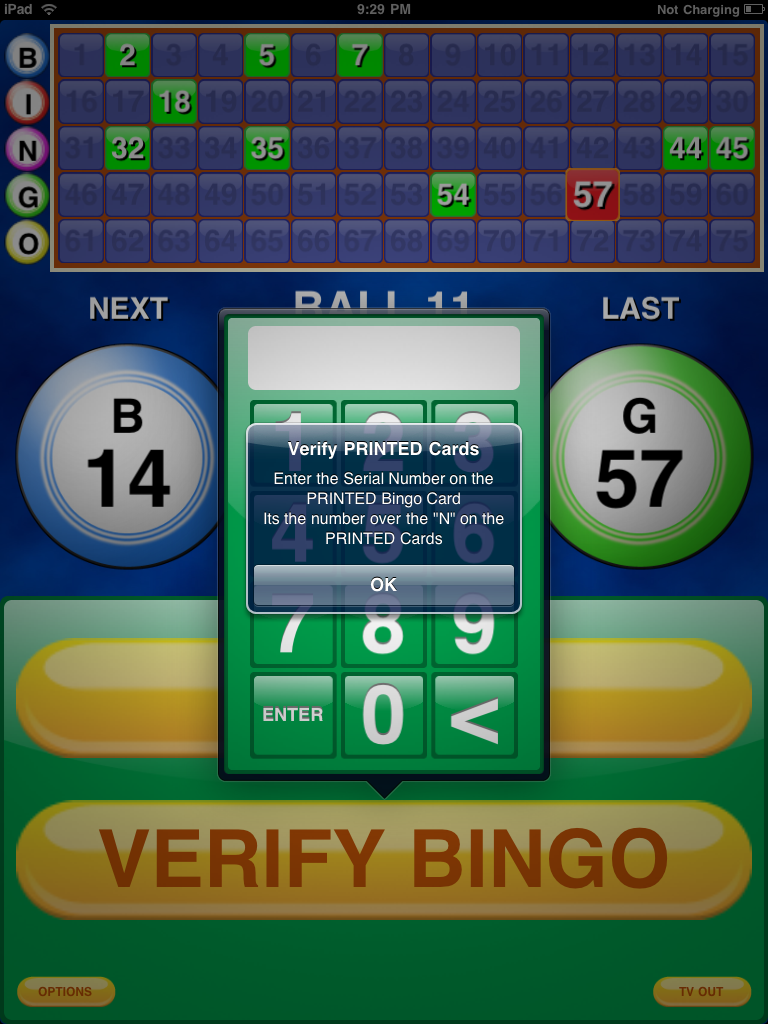 When playing with Printed Bingo Cards, if someone calls bingo, just enter in the SERIAL NUMBER on the winning card, and the iPhone will DISPLAY and VERIFY if they have bingo!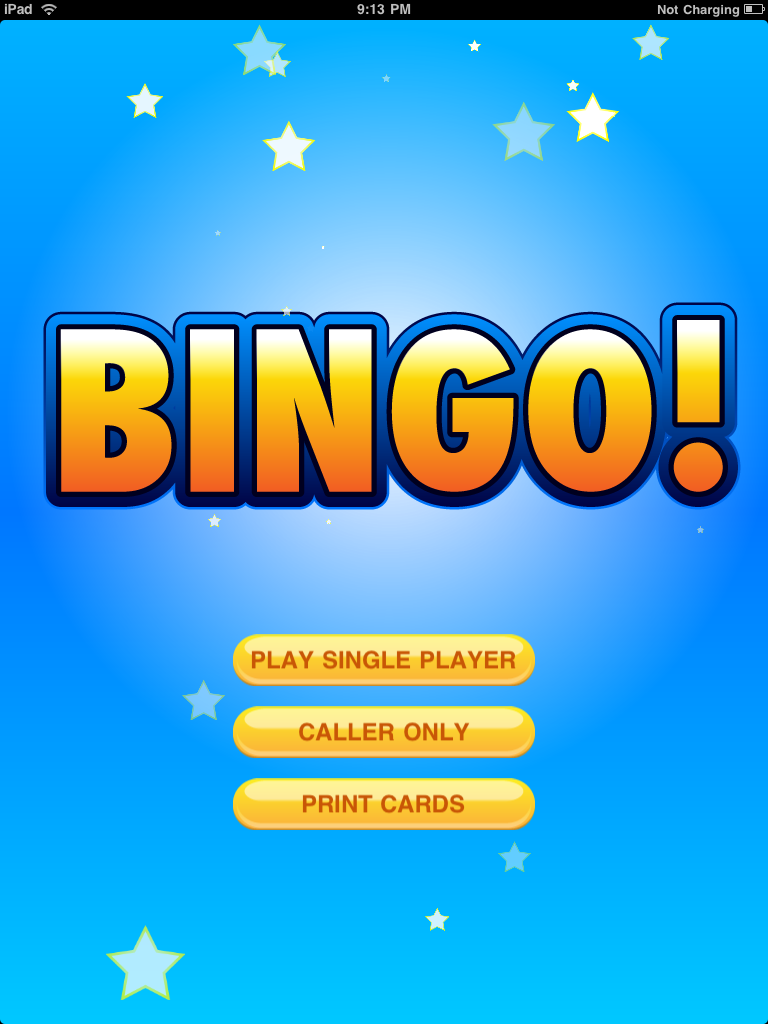 Single Player Mode, Caller Only (played with Printed Bingo Cards), and PRINT YOUR OWN Bingo Cards! 16 Million Unique Cards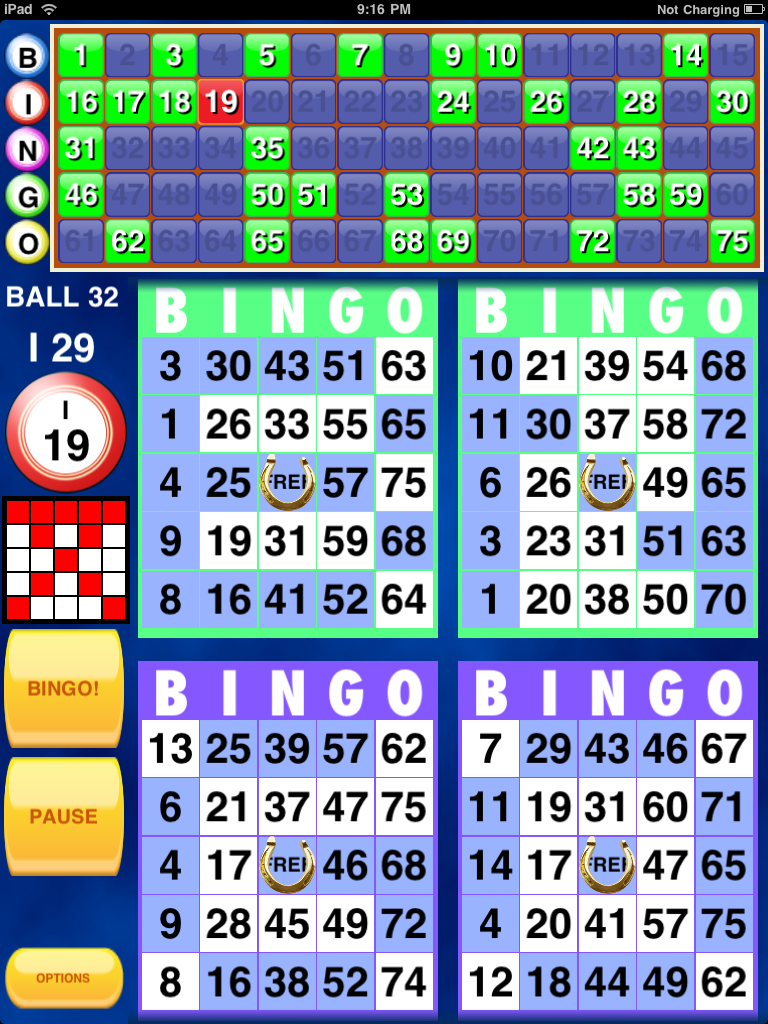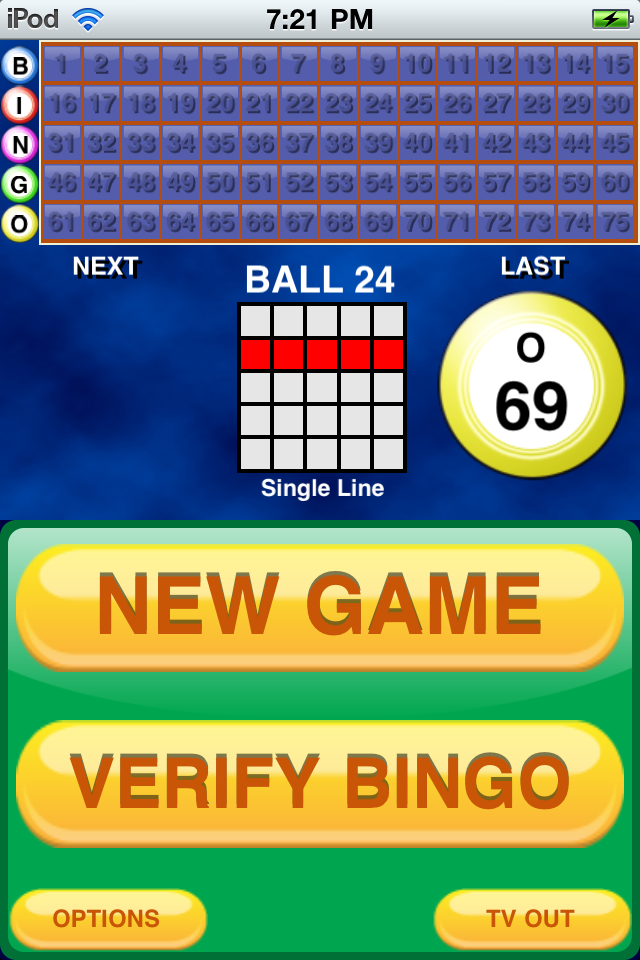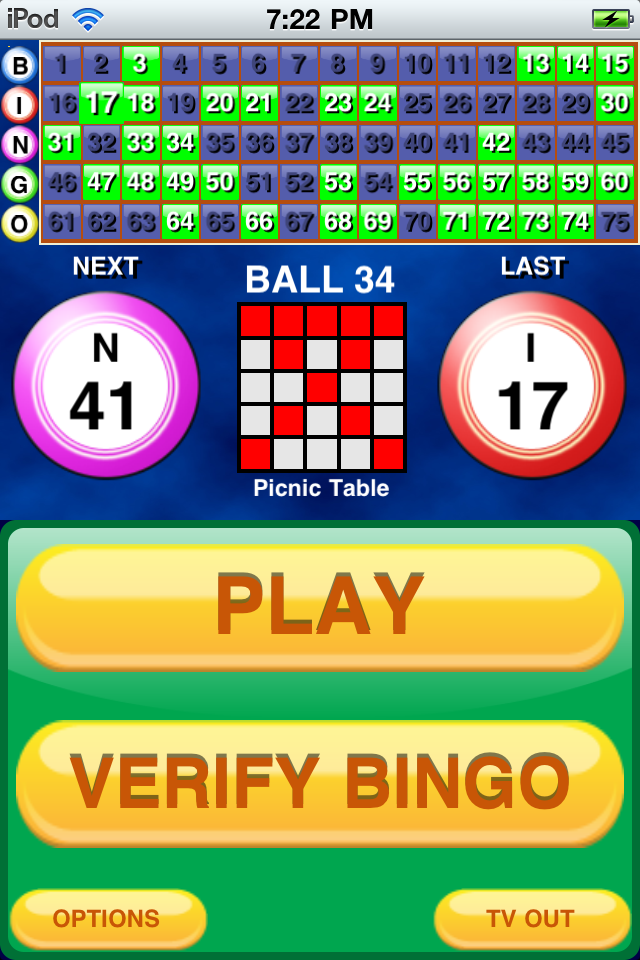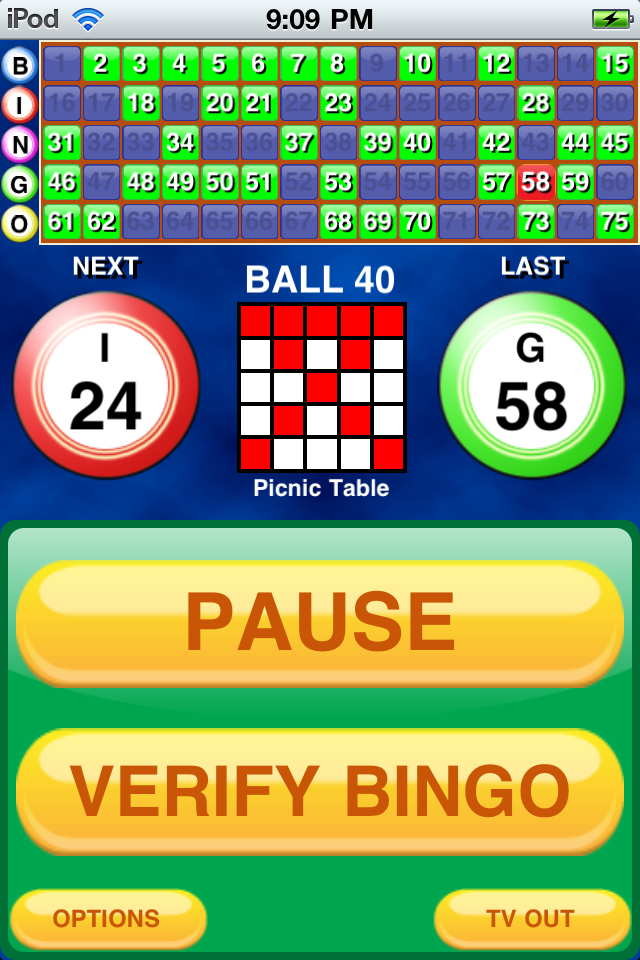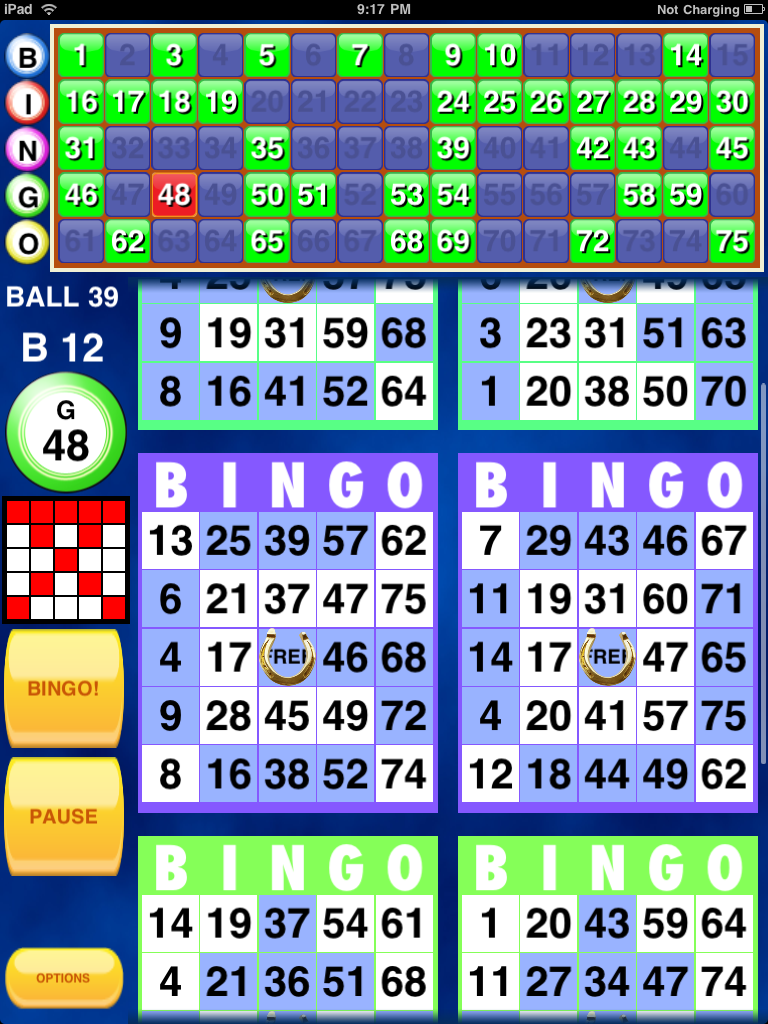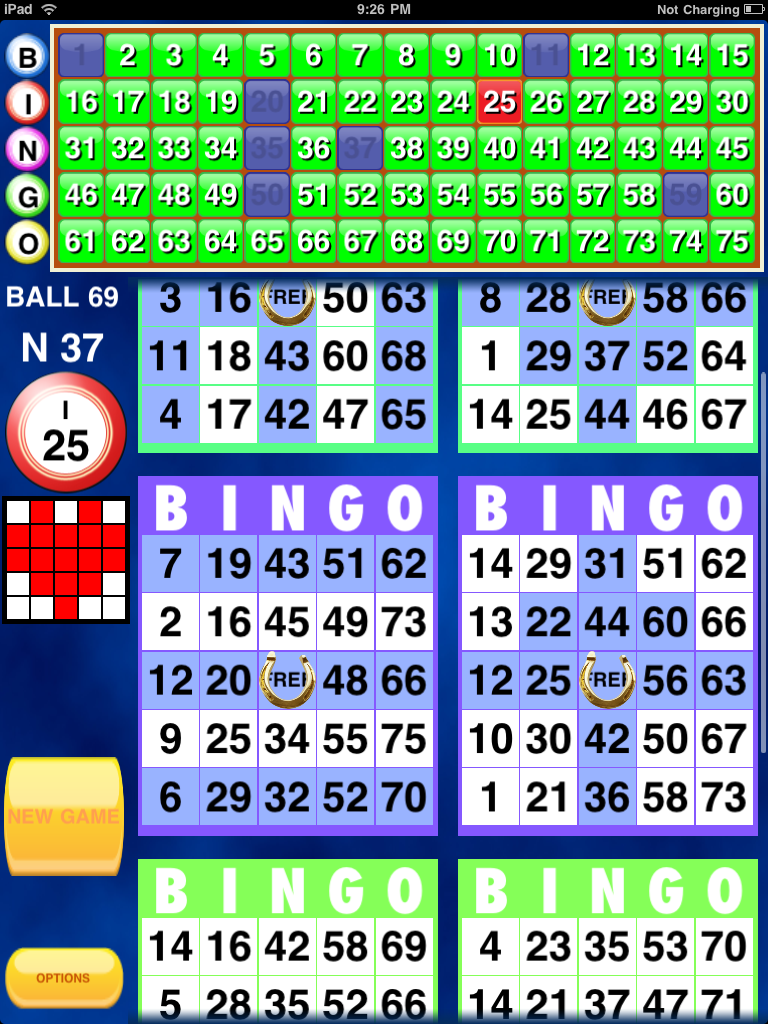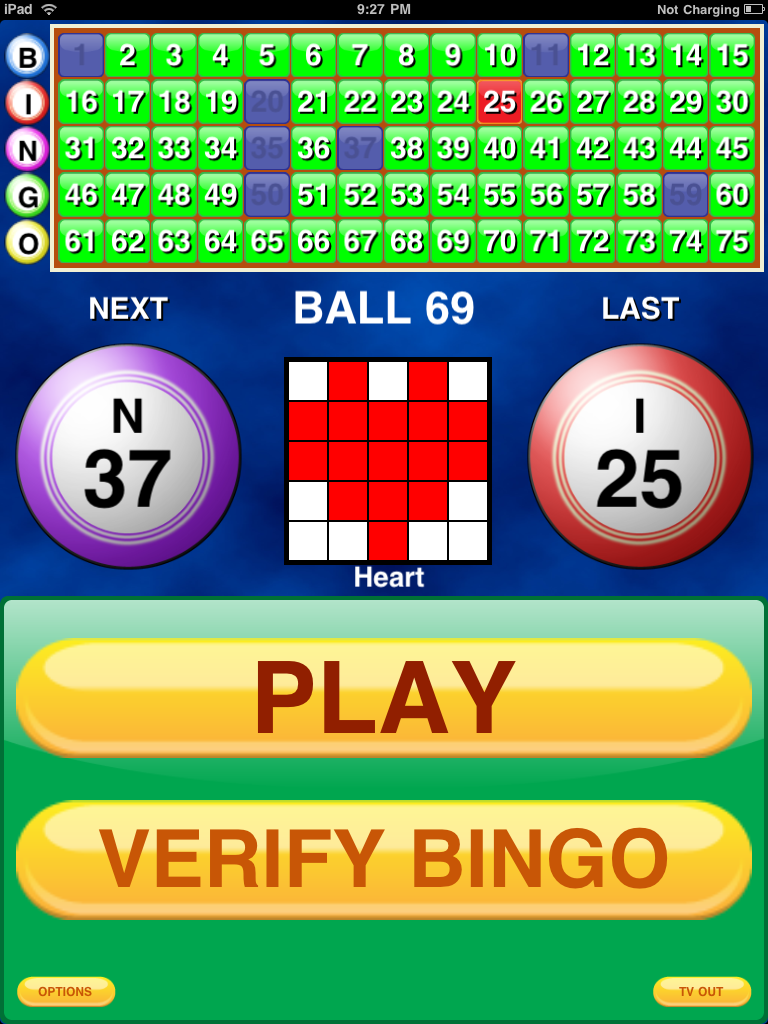 Caller Only MODE for iPad. Nice big display for easy reading. Use TV OUT to connect your iPhone/iPad to a normal TV, VGA monitor, Projector or HD TV. Uses the Apple VGA Adaptor, Composite and Component Cables!

---

Let me know if you need any more SCREEN SHOTS or anything! robertsuh (at) gmail.com