iPhone/iPad running slow after iOS 6.0 update?
If you are experiencing apps (any app) running slow, after you upgraded to iOS6.0, please perform a reboot (see below on how to do that).
No Sound on your iPad?
All of our apps have sound! So if you are experiencing NO SOUND, lets try a few things...


Make sure your volume is all the way up. Please just check, it solved many of you!


The physical switch on the side of your iPad can be configured as a MUTE switch or SCREEN ROTATION LOCK. Switch it to make sure you (or your wife/husband/little brother/sister) didnt change it.


And when all else fails, REBOOT! really, its amazing how many things are fixed with a simple reboot. Read below on how to perform a reboot!

BINGO CLASSIC for iPhone, iPad, and iPod Touch
My NEWEST Game!
YATZY ADDICT
CONTACT ME! : robertsuh (at) gmail (dot) com
If you like the apps, just email and say "nice app" or "good job".. it really does mean a lot to me.
Need help with Game Center?
Network World Wide Multiplayer with Farkle Addict is on fire! Thousands and thousands of games played each day! Even at 3AM! But there are those (a lot of you), who do not know what Game Center is, and you are missing out on a lot of fun.
I wrote up a document to help those getting started with Game Center. Click here to find help with Game Center.
If you have ANY questions on Game Center, please feel free to email me! Ill keep updating the Game Center help document. And ill help you in any way i can to get you hooked up.
Problem with an App? (any app, not just mine)
Rebooting your iPhone, iPod Touch, or iPad will solve 99% of all your app problems!
After goofing around with the iPhone for so long, you just figure out these things. I thought that I would share!
Why?
Since Apple devices starting Multitasking, this leaves apps running in the background. This means you will have less memory for the current app! When an App wants more memory and there is none left, it just closes out. aka CRASHES! Rebooting your device will clear out all open apps, and leave a TON of memory available for your app!
Cool, How do I reboot my Device?
Hold down the HOME BUTTON (that circle button on the front bottom) and the POWER switch (TOP of device, right hand side).
Hold down BOTH of the above buttons for 10 seconds, until you see a "SLIDE TO POWER OFF" slider.
Slide It off
You will see that spinning thing for a second and the device will shut down completely.
Turn the device back on by pressing and HOLDING down the POWER switch (TOP of device, right hand side) for 3 seconds.
You will see the APPLE logo, as it boots up.
if you didnt see the APPLE logo, you probably didnt shut it down completely. Try the steps above again
Now you have TONS of memory, and all your apps magically work!
Oh, does your iPhone seem faster now? Like when you first bought it? :) Try it!
How to take a Picture of ANYTHING on your screen! (Screen Shot)
Press the HOME BUTTON (the circle button on bottom front) + POWER SWITCH (top right)
together at the same time, and release.
You will hear a "camera snapshot" sound.
your screen shot will be in your Photos
Dont hold then down tooo long, or the device will ask you if you want to shutdown

Free Printable PDF Bingo Cards
PDF FILE - Over 2000 Bingo Cards on 500 pages! Sequentially Numbered. a big 2.2MB file
PDF FILE - 400 PINK colored Bingo Cards for Valentines Day! Free Valentines Day Bingo Cards.
PDF FILE - No Color - Download FREE Bingo Cards as a PDF file. 64 Bingo Cards.
PDF FILE - No Color - Download FREE Bingo Cards as a PDF file. 400 Bingo Cards, 100 pages!.
PDF FILE - BINGO letters are colored! GREAT FOR KIDS! - Download FREE Bingo Cards as a PDF file. 64 Bingo Cards
PDF FILE - 400 FREE Super Bowl BINGO Cards! PDF File..just print them and have fun!
If you are hosting a HUGE Bingo Game, email me, and I can provide you with a UNIQUE series of Bingo Cards that no one has.
Bingo Info
The famous BINGO SONG! on YouTube
How to Play Bingo
Your own Bingo HALL at your Bar, Club, Restaurant, Home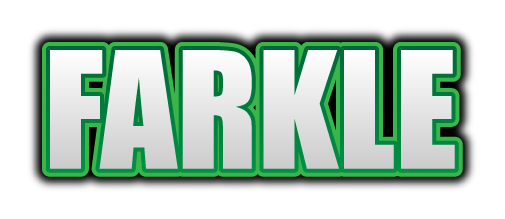 check out FARKLE ADDICT for iPhone, iPad and iPod Touch

check out VIDEO POKER for iPhone, iPad and iPod Touch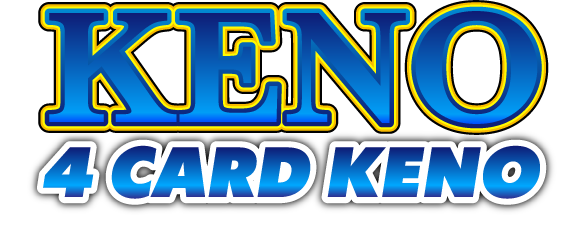 check out KENO 4 Card for iPhone, iPad and iPod Touch

Single Player Bingo * Play up to 8 Bingo Cards at the same time!
* Change the Caller Timer from 5 seconds to 30 seconds
* Voice Call out! The game will call out the numbers!
Multiplayer Bingo * Playing Bingo is fun with the entire Family!
* Print out up to 16 MILLION unique bingo cards from the device
* Use the "CALLER ONLY" mode in the game, and it will Voice Call Out each ball!
* if someone calls Bingo, Click VERIFY BINGO, and enter the serial number on each card!
* The game will display that card and will VERIFY if its a BINGO!
* HUGE Buttons, so you don't accidentally hit the wrong button.
TV OUT support! Connect your iPad, iPhone, or iPod Touch device to your Computer Monitor or TV, using the VGA Adaptor (recommended), Composite or Component connectors. Print out Bingo cards from the device, or download them here! Play with the entire family! * Each Bingo Card has a SERIAL Number over the LETTER N (see here).
* If someone calls Bingo, Click "VERIFY BINGO" and enter this serial number. the game will VERIFY and show the card! EASY!
CHOOSE from over 60 Different patterns to play * Standard ONE Line
* Picnic Table
* Layer Cake
* Heart
* and MANY MANY MORE!
* If you do not see your favorite Bingo Pattern, let us know and we will add it!



The iPhone will verify Your Bingo cards!




---

DOWNLOAD IT NOW FOR FREE ON ITUNES
How to Connect your iPhone,iPad, or iPod Touch to your TV, HD TV, Computer Monitor or Projector We love playing Bingo with the family! But not all family members own an iPhone or iPod Touch. Don't worry! You can play Bingo using the old fashion PAPER method! Bingo Classic will print out MILLIONS of unique Bingo Cards!
Hook the iPhone to your TV and it will just call out the numbers! just like having your own BINGO HALL at your home! The Cables There are THREE different cables that will connect your iPhone,iPod Touch or iPad to a TV, HD TV , Computer Monitor or Projector. Which cable you need depends on which TV type you will be connecting to. FIRST PLACE WINNER : The VGA Adaptor This is by FAR the BEST quality connector to use. When using the VGA Adaptor with Bingo Classic, you can get a resolution of 1024x768. That means you get 1024 dots across, and 768 dots vertical. The dots do not smear. Dot (a pixel) for Dot, each dot comes out crystal clear with no smearing. The VGA Adaptor uses the 9 Pin D Shaped Connector found on nearly EVERY single PC/MAC computer Monitor. It is the standard plug for PC Computer Monitors. Many Business use Projectors use this VGA 9 Pin Adaptor, which is awesome. Nearly ALL NEW HD TV's have this 9 pin D-Shaped connector too!

PROS: * BEST QUALITY at 1024x768 dot resolution

* no color smearing.

* Crystal Clear

* Perfect for HD TV's, Computer Monitors, and Over head Projectors

* Cheaper than the other 2..Priced at $32.00

CONS: * Your TV, HD TV, or Projector needs to use the 9-PIN D shaped connector.

* No way to recharge your iPhone, iPod Touch or iPad. Since the connector takes up the slot. If you are playing a long time, your batteries may drain. But if you have multiple iPhones, you can just swap them out. Which is better, i think.

* Older TV's may not have the 9-Pin D Shaped connector

* You will also probably need a VGA Extension cable, unless you can keep your iPhone close to the TV or projector. But they are cheap and plenty. Its just a standard VGA Extension cable for any PC Monitor. Its all the same

* Since the VGA Adaptor does not carry audio, you will need to use the HEAD PHONE Plugs to connect the AUDIO to your SOUND SYSTEM (speakers, stereo, tv audio plug).

SECOND PLACE WINNER : The COMPONENT Connector The COMPONENT connector connects to your TV using 5 (five) PLUGS! a RED, GREEN, BLUE, and LEFT Audio and RIght Audio. And also has a USB Connector for charging at the same time!

PROS: * You can CHARGE your iPhone, iPod Touch or iPad at the same time its connected to the TV!

* Quality is not the super best, but still darn GOOD!

* It has AUDIO Connectors, which the VGA Adator does not!

CONS: * colors are not crystal clear, BUT STILL GOOD!

* some color smearing, BUT STILL GOOD!

* Damn expensive at $50! The VGA is way cheaper! What the Heck, APPLE!

THIRD PLACE WINNER : The COMPOSITE Connector The connector plugs into your TV using 3 plugs. VIDEO (Yellow), LEFT AUDIO (White), and RIGHT AUDIO (RED). Nearly every single OLD TV, and NEW TV's. including HD TV's will support this connection. It was the standard and is still going pretty strong. The bad part is the quality of the picture. Not the best, but still good. We tuned the colors of the game to make sure it still looks great and ALL numbers are clearly readable. When we hooked this COMPOSITE Connector to a nice HD TV, it looked just as good as the COMPONENT connector.

PROS: * You can CHARGE your iPhone, iPod Touch or iPad at the same time its connected to the TV!

* Nearly EVERY TV (even old ones) have this connector! Good to have, if going to a friends house.

* It has AUDIO Connectors, which the VGA Adator does not!

CONS: * colors are not crystal clear, BUT STILL GOOD!

* some color smearing, BUT STILL GOOD!

* Damn expensive at $50! The VGA is way cheaper! What the Heck, APPLE!

Where to Get the VGA Adaptor, Component and Composite Cables Any Apple Store, Best Buy or Fry's Electronics will carry all these cables. You can buy them online at Amazon too.

AMAZON.com - VGA Connector $32.15

AMAZON.COM - Component AV Cable $46.89

AMAZON.COM - Composite AV Cable $49.00



There are some Third Party Cables which are supposed to work,
and are WAY CHEAPER
BUT I HAVE NOT TRIED ANY OF THEM OUT Free Travel and Road-Trip Printable BINGO CARDS Here are a bunch of FREE Travel and Road Trip Bingo cards for your kids, family and friends!

Fundraising for your school, club, fraternal organization, firestation